Orquesta cámara del plata
Web design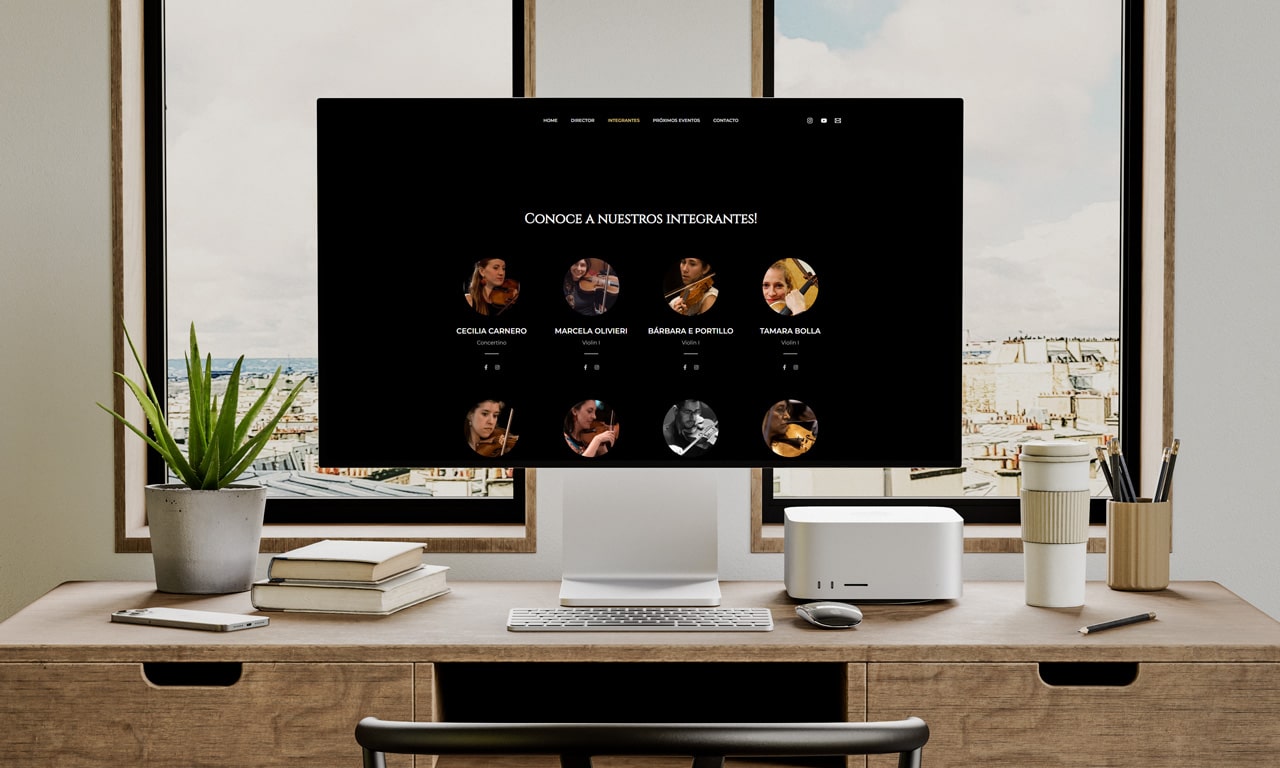 In order to disseminate the chamber orchestral repertoire of the Baroque and Classicism, a group of outstanding instrumentalists dedicated to the study and interpretation of these periods of the history of music, convened under the leadership of Pablo Banchi.
To the ensemble made up of a set of instruments, which replicate the old ones of string, organ, harpsichord and archlute, other period instruments are added according to the artistic diagram of the program.
Technical details
Forget updates and server maintenance. Create your content with freedom, which our team of experts will take care of the rest.

Our hosting is optimized for WordPress.
Our plans include:
Blocksy Companion
BlogVault
Bookly Pro
LearnDash
LiteSpeed Cache
WooCommerce
Already installed software:
HTTP/3
PHP 7.3 + LSAPI
MariaDB 10.2
LiteSpeed
Git
Python
Gallery
Doubts or inquiries?
Let's get in touch!