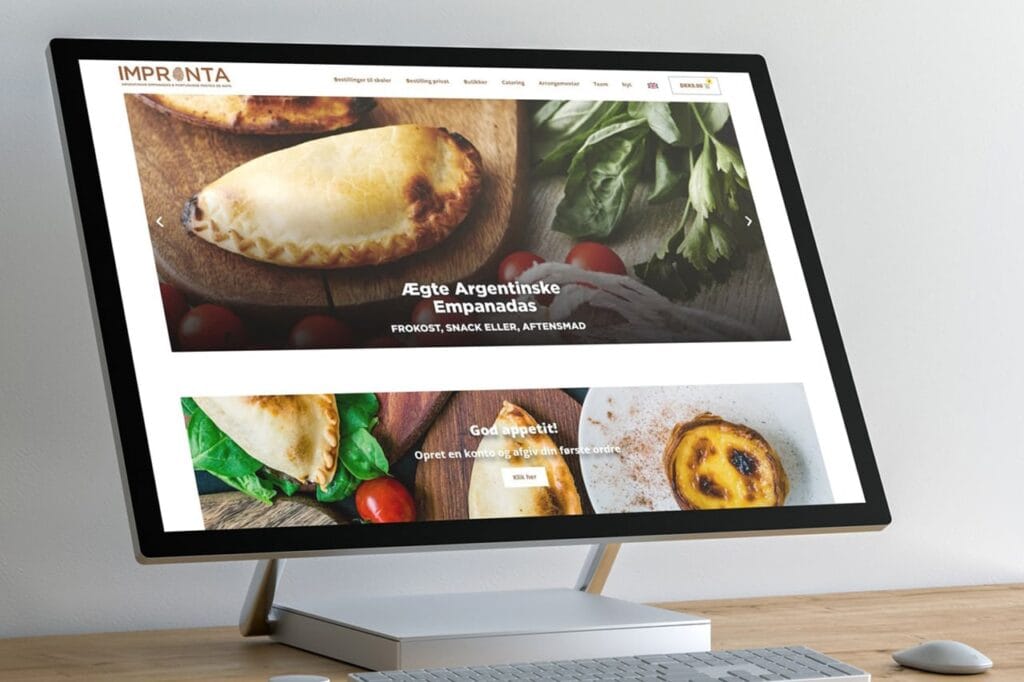 Web design & eCommerce
Located in Denmark, Impronta offers a wide variety of Argentinean "empanadas" and Portuguese "pasteis de nata".

The online store not only allows users to place regular orders but also provides schools from some cities of the country to pick between multiple lunchbox options for their students.

Technical details
These are some of the plugins and tools that boost Impronta website's capabilities.
Active plugins:
Elementor Pro
LiteSpeed Cache
WooCommerce
Already installed software:
HTTP/3
PHP 7.3 + LSAPI
MariaDB 10.2
LiteSpeed
Git
Python